Some vintners simply make wine. For others, it is a calling.
For Master Winemaker Jon McPherson and Winemaker Javier Flores, their profession is also their passion – culminating in masterworks of consumable art, taking the form of award-winning wines. Their solemn quest: to produce wines as sublime as they are faithful to the nature of their grapes.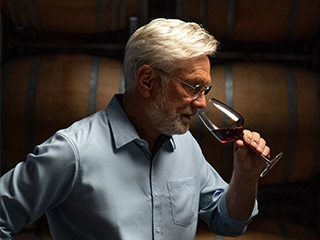 Meet Jon McPherson
Jon's father was instrumental in the growth of the Texas wine industry and he remembers helping Doc McPherson plant grapes. But in 1985, after graduating from Texas Tech with a B.S. in Food Science along with a second degree in Chemistry, Jon headed for Southern California.
Determined to make his mark in sparkling wines, he became Winemaker at Culbertson Winery in 1986. Thanks to Jon's leadership and expertise, the winery, now known as Thornton Winery, earned the title "America's Most Honored Sparkling Wine Producer."
---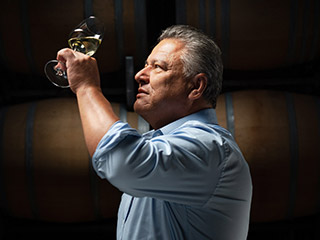 Meet Javier Flores
Like Jon, Javier inherited his love of the wine industry from his father. In fact, his first steps were probably taken in a winery. In 1986, Javier earned his degree as a Biochemist Engineer from the Tecnologico de Tijuana. He and his wife moved to Southern California where, by chance, he met Jon McPherson. They've been an award-winning team ever since, lending their talents to South Coast Winery Resort & Spa.