Meet Our Head Chefs from The Vineyard Rose Restaurant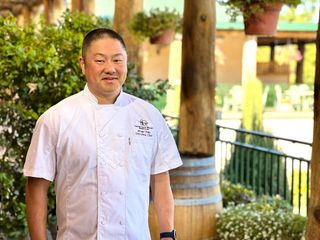 Executive Chef Albert Park
A seasoned culinary professional, Albert Park serves as executive chef at South Coast Winery Resort & Spa, a multi award-winning winery with its luxurious wine country resort, as well as oversees culinary offerings at its sister property, Carter Estate Winery and Resort.
Park's responsibilities include overseeing culinary operations of South Coast's signature all-day The Vineyard Rose Restaurant, where he supervises and mentors the kitchen team as they launch seasonal menus featuring innovative California cuisine, sourced locally, and Carter Estate's poolside Vineyard Grill. In addition, he is in charge of the light food offerings at both wine tasting rooms, as well the resorts' in-room dining and onsite menus for meetings, weddings and special occasions.
Previously, Park served as executive sous chef at The Pacific Club in Newport Beach overseeing Talbot Grill, as well as cheffing at other outstanding California restaurants.
Park graduated Magna Cum Laude from the International Culinary School at the Art Institutes of California-Orange County with a Bachelor of Science in Culinary Management, 2009. Leisure time includes traveling with his wife and their three children and assisting his sons' baseball teams.
---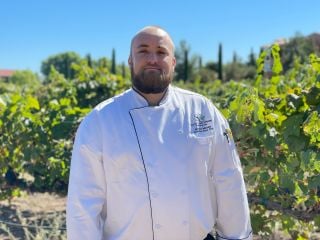 Executive Sous Chef Brandon Mitchley
Chef Brandon was born and raised in the Temecula Valley. Starting his culinary career at Embassy Suites by Hilton nearly 14 years ago. He has run some of the popular local Old Town Temecula restaurants including; The Bank & Thirdstreet Smokehouse. Also he was a Chef at Pechanga Resort & Casino where he truly blossomed into the Chef he is today. He oversaw the American Sports bar/Smokehouse Kelsey's and then the overall production for the entire casino.
While the world shut down due to the pandemic, Chef Brandon worked as a government contracted Chef for the United States Marine Corps. where he managed a culinary team to assure that the men and women fighting for our country were fed and cared for. While feeding many military officials he was able to develop a pattern of management that added to his ability to manage and lead a team.
"I am proud to bring my knowledge of hospitality and my version of the ultimate culinary experience to the table here at South Coast and Carter Estate. I know with the already glowing reputation Chef Park and the culinary management team has set that we can give our guests the 4-diamond culinary experience that the Carter's strive for."
---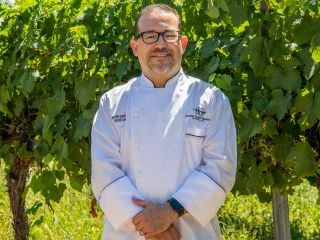 Sous Chef Peter Garcia
Sous Chef Peter Garcia began his career at 16 years old in San Diego at a small restaurant called The Big Kitchen. Through some connections he made in his early years he moved to the banquet department at the Pan Pacific Hotel where he first experienced larger production events that the hotel would host and cater. This experience would lead him to work at other large hotel chains in San Diego such as The Omni and the Manchester Grand Hyatt. This added many more years to his experience of working to create food for large banquets which often included events for several thousand people.
It was at this point in his career that Chef Garcia decided to pursue his formal culinary education at The Art Institute of San Diego Culinary Arts. Following the completion of his education he moved to Riverside County after meeting the love of his life and he soon began working at South Coast Winery after getting married in 2014.
---
Call to speak with someone about a new or existing reservation.
844.865.5592