Explore our meeting rooms at South Coast Winery Resort & Spa, encompassing more than 40,000 square feet of flexible and sophisticated space. Perfect for corporate functions, weddings and other special events, our event venues offer both indoor and outdoor spaces for your gathering. Due to the variety of meeting and event spaces available, meeting planners will find South Coast Winery Resort & Spa the ideal location for board retreats, team building activities and just about any corporate event, conference or incentive campaign.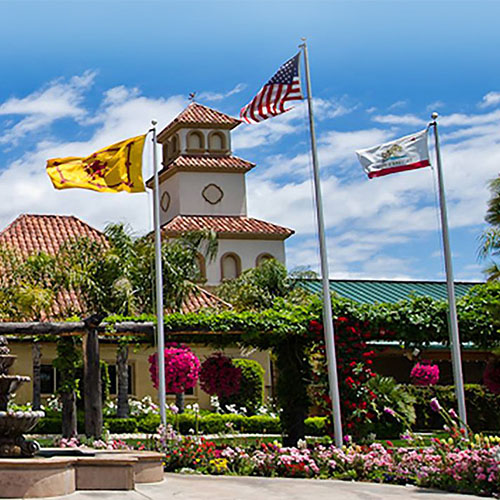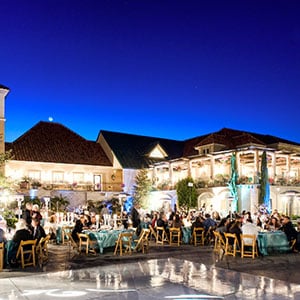 Situated on 63 lush acres of rolling vineyards in Southern California wine country, South Coast Winery Resort & Spa is an ideal setting for your meeting or event. With breathtaking views as a backdrop, flexible indoor & outdoor event space, the finest in farm-to-table California cuisine, award winning wines and a full-service spa, your guests will feel both energized and relaxed. The beautiful setting encourages creativity and brings a sense of renewal.
About Us
130 guest suites and villas with soaking tubs and gas fireplaces
More than 30,000 square feet of indoor and outdoor event space, including a 7,025 square foot ballroom and an outdoor amphitheater
The GrapeSeed Spa offers a variety of treatments in a tranquil setting, as well as a saltwater pool, two whirlpools, private lockers, spa dining menu and a full fitness center
The Vineyard Rose Restaurant – Whether dining indoors in casual elegance or al fresco on our beautifully landscaped patio, enjoy California cuisine at its finest.
Award-Winning working winery – California Winery of the Year
Wine Tastings and Tours (private tours and team building options available)
About Our Location
Temecula Valley is Southern California's Wine Country. Rolling hills, mountain views and a warm climate make Temecula a popular destination for wine enthusiasts, golfers and those just needing an escape. We are within a two-hour drive of San Diego, Los Angeles, Orange County and Palm Springs, providing options for easy day-trips during your stay.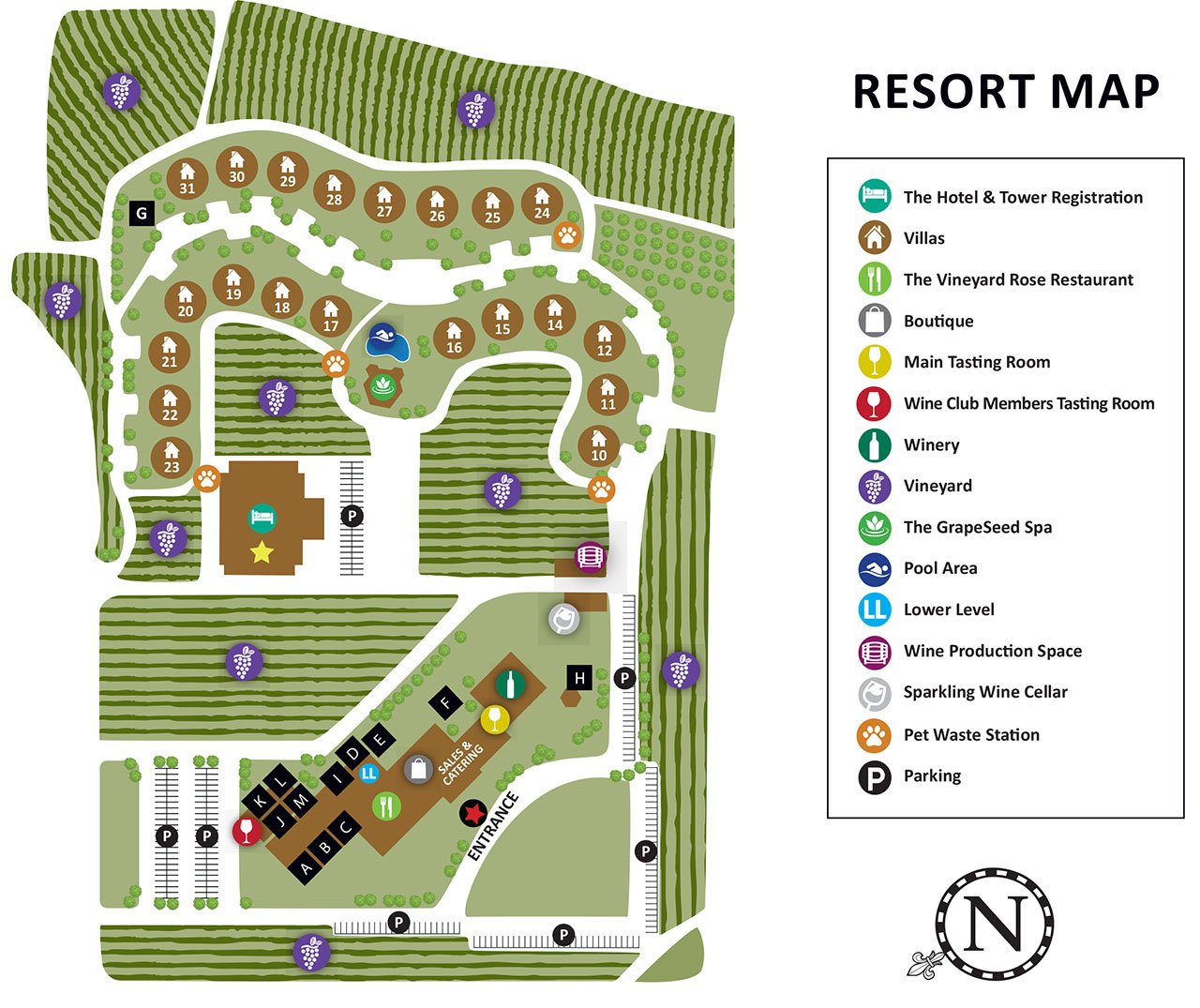 | | Room Name | Total Sq. Feet | Room Size | Ceiling Height | Classroom | Theatre | Banq. 60" Rounds w/ Dance Floor | Conference | U-Shape | Reception |
| --- | --- | --- | --- | --- | --- | --- | --- | --- | --- | --- |
| A | Rolling Hills Room | 2,342 | 39.7 x 58 | 27 | 135 | 195 | 160 | 35 | 40 | 140 |
| B | Wild Horse Peak Room | 2,342 | 39.7 x 58 | 27 | 135 | 195 | 160 | 35 | 40 | 140 |
| C | Estate Vineyard Room | 2,342 | 39.7 x 58 | 27 | 135 | 195 | 160 | 35 | 40 | 140 |
| A/B/C | The Grand Ballroom | 7,026 | 119.1 x 58 | 27 | 420 | 700 | 480 | ~ | ~ | 650 |
| D | Barrel Room | 2,999 | 50.8 x 59.2 | 10 | 80 | 140 | 300 | 35 | 35 | 300 |
| E | Gold Room | 3,345 | 59.5 x 58.3 | 11'5" | 60 | 140 | 150 | 40 | 40 | 270 |
| F | Courtyard Lawn 36x99 | 3,564 | 36 x 99 | ~ | 1000 | 1200 | 210 | 60 | 60 | 2000 |
| G | Rose Arbor | 7,138 | 83 x 86 | ~ | 250 | 300 | 200 | 40 | ~ | 300 |
| H | Vintner's Garden | 14,484 | 102 x 142 | ~ | 200 | 300 | 250 | 40 | 40 | 600 |
| I | The Carter Reserve Room | 990 | 52.1 x 18.8 | 9'10" | 24 | 40 | 30 | 40 | ~ | 24 |
| J | Tuscany Meeting Room | 441 | 22.9 x 19.4 | 14'4" | 20 | 35 | 20 | 20 | 22 | 40 |
| K | Valencia Meeting Room | 307 | 15.10 x 19.4 | 15'4" | 20 | 22 | 10 | 16 | 12 | 30 |
| L | Rhone Meeting Room | 590 | 20.11 x 28 | 18 | 20 | 50 | 40 | 25 | 20 | 40 |
| M | Castille Meeting Room | 409 | 21.4 x 19.2 | 18 | 16 | 40 | 10 | 16 | 18 | 50 |